Chuponcito at Levity Live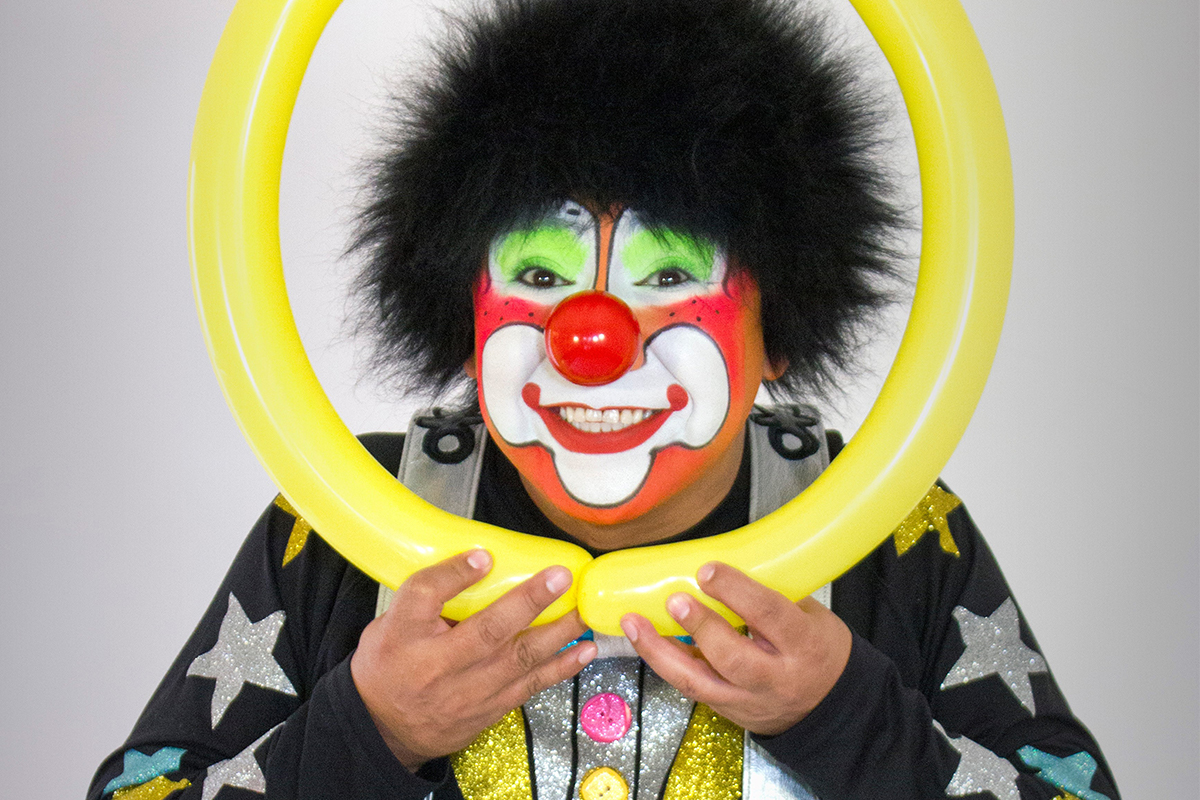 Showtimes:

Thursday, April 18 @ 8:00 PM
Friday, April 19 @ 7:30 PM and 9:45 PM
Saturday, April 20 @ 7:00 PM and 9:30 PM
José Alberto Flores Jandete "CHUPONCITO" nació en el año 1969, padre de familia con 3 hijos, desde pequeño fue un niño inquieto, travieso y divertido.
De familia humilde y muy trabajadora Beto cursaba la escuela primaria y por su apariencia (chaparrito y llenito) sus amigos le ponían varios apodos como (tapón de alberca, bodoque, chupón, etc.).
José Alberto inició sucarrera como payaso de manera casual, cuando a la edad de 7 años, le pidió a un amiguito que lo invitara a su cumpleaños y lo dejara ser payasito en su fiesta. En aquella fiesta utilizó zapatos, pantalones y camisa de su papá, compro pinturas de agua en la papelería y se caracterizó para hacer su primera actuación causando mucha alegría en aquella celebración.
A partir de entonces siguió promoviéndose como payasito y con el dinero que cobraba en las fiestas de sus amiguitos fue adquiriendo maquillajes profesionales así como vestuario, buscó entre todos los apodos que sus amigos le ponían y decidió utilizar el apodo de "Chupón" en diminutivo para darle vida a su personaje de payaso. Trabajó en diversas empresas y en fines de semana ejercía en fiestas infantiles.
José Alberto Siempre fue una persona trabajadora, emprendedora y soñadora y es, hoy en día, cuando ve aquel sueño hecho realidad, ser un payaso famoso y reconocido; pero para conseguir esto tocó muchas puertas y se enfrentó a muchos retos y desilusiones hasta que a través de un casting para un programa de television consiguió entrar a un concurso que lo llevó a permanecer por tres años ininterrumpidos al aire en "Se Vale'.
Actualmente "Chuponcito" tiene su show para niños y para adultos, siempre caracterizado por ser un payasito simpático, irreverente, tierno y muy ocurrente. Hoy en día lleva año y medio ininterrumpido de gira por México con su show donde ha realizado más de 300 presentaciones.
Comments
comments