Kurt Braunohler at Levity Live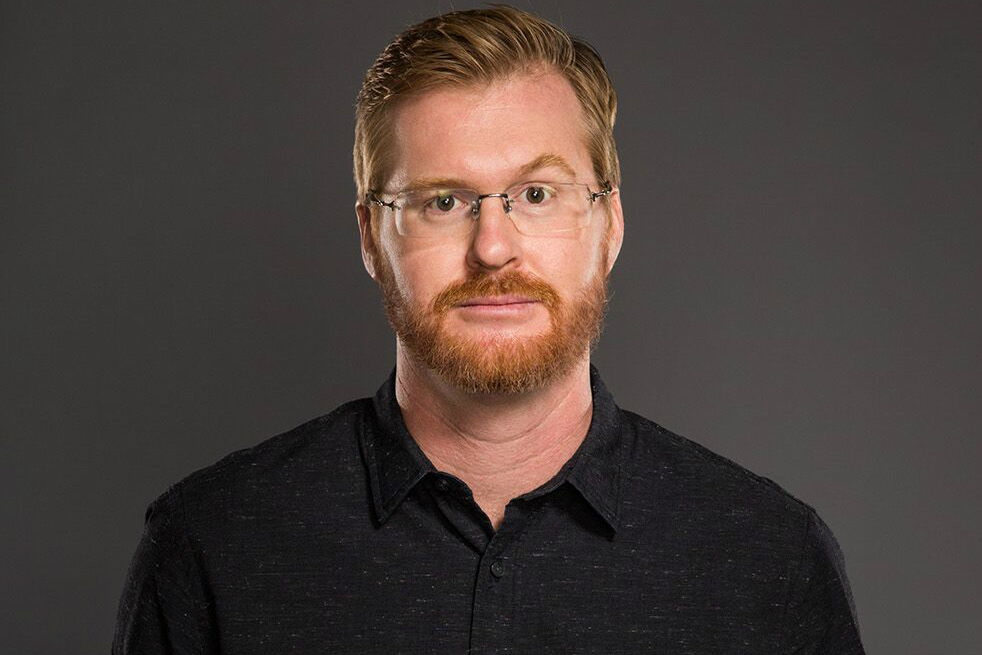 On TV, Kurt can been seen (or heard) on BOB'S BURGERS, NEW GIRL, @MIDNIGHT, ANOTHER PERIOD, KROLL SHOW, DEADBEAT, COMEDY CENTRAL PRESENTS, DRUNK HISTORY, CHELSEA LATELY, JOHN OLIVER STAND UP, DELOCATED, GETTING DOUG WITH HIGH, ADAM DEVINE'S HOUSE PARTY, JON BENJAMIN HAS A VAN, ASSY MCGEE, THE HEART SHE HOLLER, HUMAN GIANT, and as host of IFC's comedy game show BUNK! He has performed stand up sets on CONAN, THE TONIGHT SHOW STARRING JIMMY FALLON, LATE NIGHT WITH SETH MEYERS, and THE LATE LATE SHOW WITH JAMES CORDEN. Kurt can also be heard on the radio on THIS AMERICAN LIFE telling a story he is currently developing for film.
Kurt was featured in Variety's annual prestigious "10 Comics to Watch" list, named in Time Out New York's list of 50 Funniest New Yorkers and Backstage Magazine's "5 Comics to Watch," "Comic to Watch" by Comedy Central, the New York Comedy Festival and Time Out New York, as well as "Best Male Stand-Up" by the ECNY and "Best Unscripted Host" by the New York Television Festival.
Kurt rode a jet ski from Chicago to New Orleans on a seven-city water tour/mission to send 500 goats and 1,000 chickens to families in need in Africa. The adventure was filmed for a Comedy Central web series called ROUSTABOUT, which launched January 2015 on cc.com.
Kurt's chart-topping debut album HOW DO I LAND?, recorded live at packed rock clubs, was the first comedy release for venerable indie label Kill Rock Stars, and was included in several Best Of 2013 lists. The album's title comes from Kurt's "Cloud Project," in which he raised $6,000.00 on Kickstarter and hired a pilot to write the words "How Do I Land?" across the LA sky. The resulting skywriting images went viral.
Comments
comments