Blake Webber at Levity Live
Event Navigation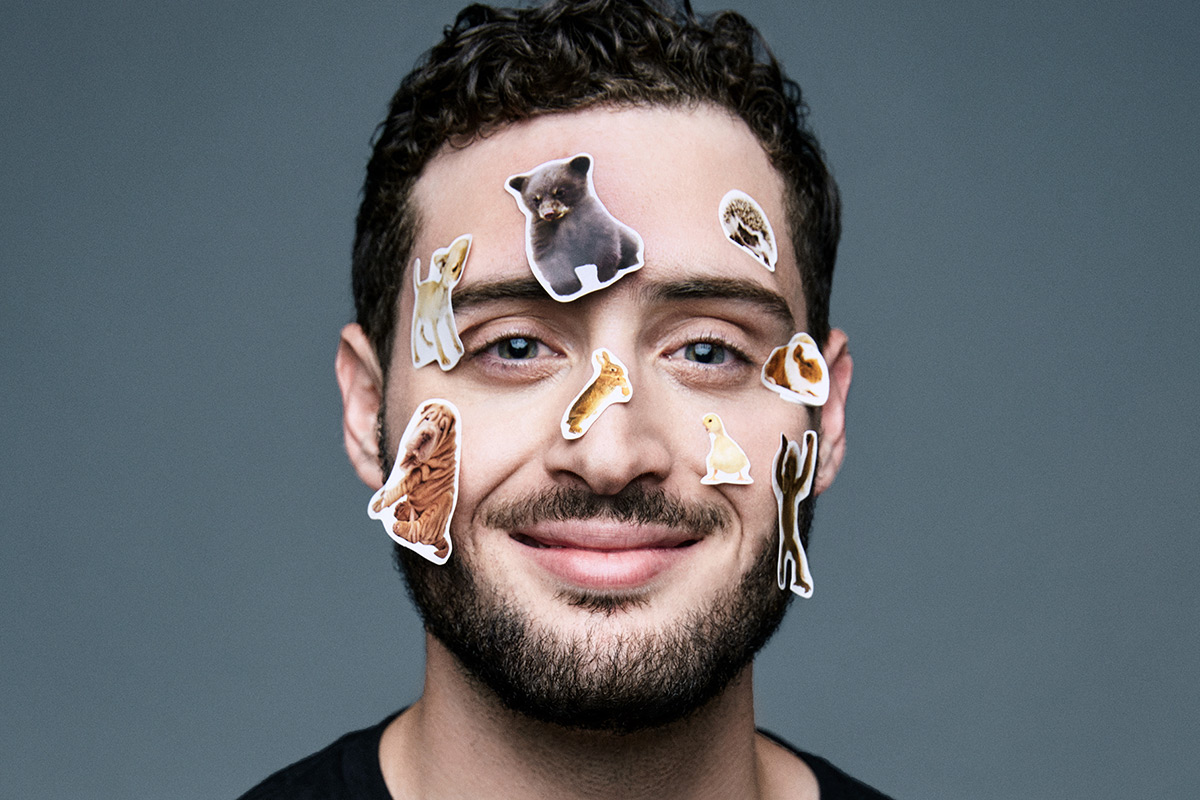 Aristotle Georgeson is a comedian, writer, improviser, musician and performance artist based out of Los Angeles, California. His alter ego Blake Webber has amassed over million followers and hundreds of millions of views across the internet and has appeared on Viceland's Flophouse, Netflix's Cooking on High, Buzzfeed, Worldstar, LA Weekly and is currently in production for the second season of his talk show #KILLINIT. Most recently he headlined the Big Fire Comedy Festival with his TED Talk "How to Handle Haters" and DJ'd the world's largest dance music festival, EDC Las Vegas. You can also see Aristotle (and Blake) in the upcoming film "Yeti Island" set to be released in September!
Born and raised in Colorado, Aristotle "Aris" Georgeson, fell in love with comedy at a very young age, wanting simply to make his friends and family laugh.
Watching Aristotle do stand-up is entertaining, impressive, and a wee bit alarming. With some strangely intelligent insight, an array of absurd characters and loads of impressive physicality, there is never a dull moment while he graces the stage.
Aristotle is the winner of The 2010 Broward Holiday Comedy Festival, The 2011 David Stebbins Comedy Contest and the 2011 South Florida Halloween Comedy Festival. He participated in Rooftop Comedy's National College Comedy Competition sponsored by TBS and was named Florida's top rising star in the inaugural Florida's Funniest Comedian Contest. He was a semi-finalist in the Cleveland Comedy Festival and a semi-finalist in the 2012 Florida's Funniest Comedian Contest.
At Florida State University, Aris spawned for his act the satirical character "Blake Weinberg" to parody the quintessentially intolerable "internet celebrity". He created an Instagram account using the moniker "Blake Webber", and the profile took off, amassing over a million followers across social media.
The Blake Webber character eventually went on to be the subject of two self-produced mockumentaries, one of which secured distribution on Amazon, as well as an audio book, voiced by Aris using the iconic lovable/hatable douchebag Blake Webber voice.
Aris is currently in development on several TV shows and a feature film and plans to continue producing for film and television, doing standup, touring with his Ted Talk and EDM duo Double Dare, and making people laugh with his hilarious one-of-a-kind voiceovers.
Related Events
Comments
comments