Art Comes Alive at the Channel Islands Maritime Museum
Event Navigation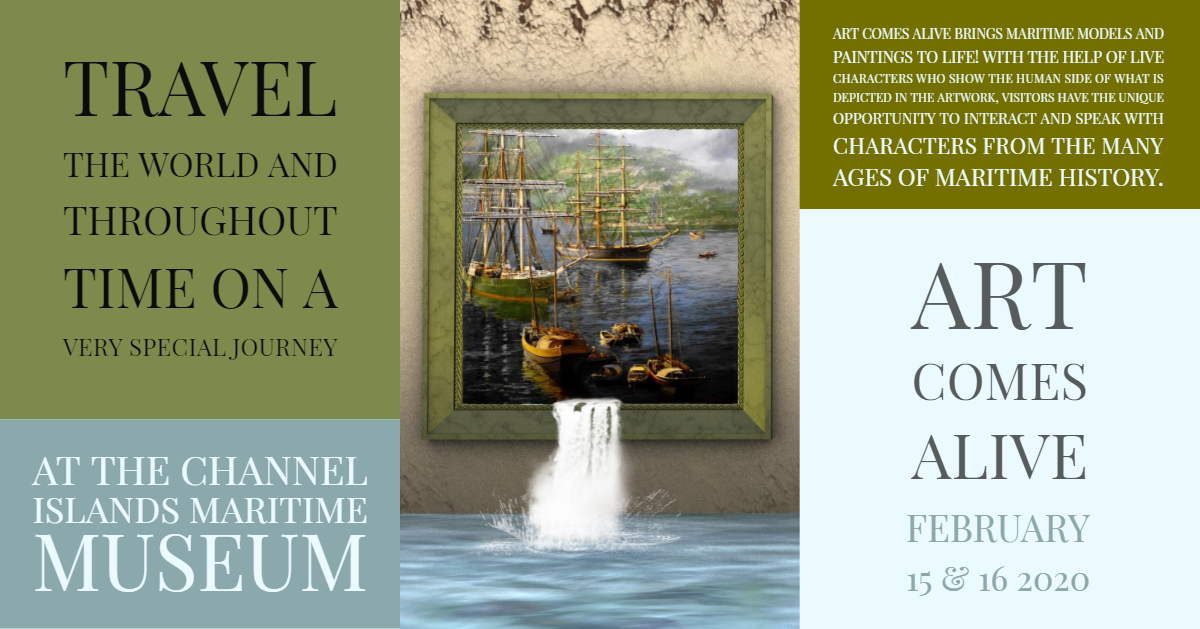 Art Comes Alive brings Maritime models and paintings to life with the help of live characters.
Visitors have the unique opportunity to interact and speak with characters from
many ages of Maritime history. Join the Channel Islands Maritime Museum on
Saturday, February 15 and Sunday, February 16, 12-4 pm as friends of the museum
dress up in costume and activate the spirit of various paintings, ship models,
and time periods featured in the pieces on display in the galleries. The
characters brought to life will share stories and facts about the art pieces
they represent, creating an exciting experience unlike any other in the
hallways and galleries of the Museum.
The event is family-friendly and guests are encouraged to come in
maritime-themed costumes, or as a favorite maritime character or artist!
Admission:
$10 non-members
$7 members/Seniors (62+)/military and their families/children age 12 and under
$20 for a family of four (2 Adults/2 children) (each additional child is $5)
Related Events
Comments
comments