Dallas Cowboys Training Camp
Event Navigation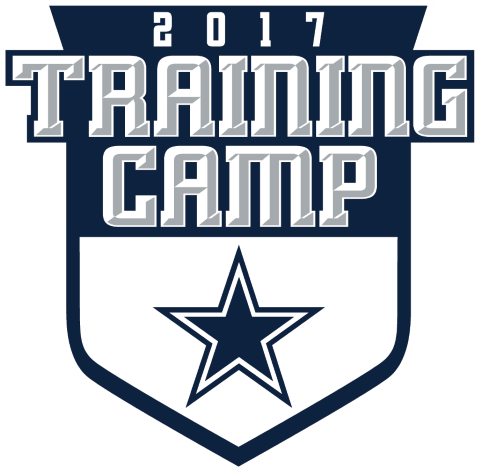 Welcome Cowboys' Fans!
Join us for the 2017 Dallas Cowboys Training Camp in Oxnard, California!
The Dallas Cowboys will be arriving in Oxnard on July 22, 2017. Specific practice dates have not been scheduled yet. They will travel back to Dallas on August 18, 2017. Please visit our page periodically for up to date Dallas Cowboys Training Camp 2017 information.
The Cowboys on Tour trucks, team merchandise and Hall of Fame trailers will be at the site throughout Camp. Live radio remotes and Internet broadcasts featuring players and coaches will be featured.
Admission is FREE, no tickets needed, and is first-come/first-served until capacity is reached. Be advised training camp is located outdoors and no shaded areas are available.
Parking at River Ridge Playing Fields is $10 weekday and $15 weekends per vehicle/ additional fees for oversized vehicles. FREE parking passes will be provided to registered guests staying in an Oxnard hotel. Let the front desk know that you are attending Camp when you check in. One parking pass will be provided for each day of your stay.
Dallas Cowboys United fan club members have an opportunity to get admittance to the practice viewing area approximately 30 minutes prior to non-member fans. It does not guarantee seating and is based on availability. Consider joining the Dallas Cowboys United, go to their website at http://www.dallascowboys.com/united for details on other benefits. All practice times and dates are subject to change.
| Date | Schedule | Notes |
| --- | --- | --- |
| Saturday, July 22, 2017 | No Practice | Dallas Cowboys arrive in Oxnard, CA |
| Sunday, July 23, 2017 | No Practice | Dallas Cowboys Cheerleading Camp, Rio Mesa High School |
| Monday, July 24, 2017 | Opening Ceremonies | 3:00 PM |
| Tuesday, July 25, 2017 | Practice | 3:45 PM – – Military Appreciation Day |
| Wednesday, July 26, 2017 | Practice | 3:45 PM |
| Thursday, July 27, 2017 | Practice | 10:45 AM |
| Friday, July 28, 2017 | No Practice | |
| Saturday, July 29, 2017 | Practice | 3:45 PM |
| Sunday, July 30, 2017 | Practice | 3:45 PM |
| Monday, July 31, 2017 | Practice | 3:45 PM |
| Tuesday, August 1, 2017 | Practice | 10:45 AM |
| Wednesday, August 2- Sunday, August 6, 2017 | No Practice | Travel for Hall of Fame Game vs. Arizona Cardinals |
| Monday, August 7, 2017 | Practice | 3:45 PM |
| Tuesday, August 8, 2017 | Practice | 3:45 PM – – First Responders Appreciation Day |
| Wednesday, August 9, 2017 | Practice | 3:45 PM |
| Thursday, August 10, 2017 | Practice | 10:45 AM |
| Friday, August 11 – Sunday, August 13, 2017 | No Practice | Travel for pre-season game vs. Los Angeles Rams |
| Monday, August 14, 2017 | Practice | 3:45 PM |
| Tuesday, August 15, 2017 | Practice | 3:45 PM – – Military Appreciation Day |
| Wednesday, August 16, 2017 | Practice | 3:45 PM |
| Thursday, August 17, 2017 | Practice | 10:45 AM |
| Friday, August 18, 2017 | No Practice | Break Camp |
Comments
comments