Holiday Lighting of the Tallship Mast at the Maritime Museum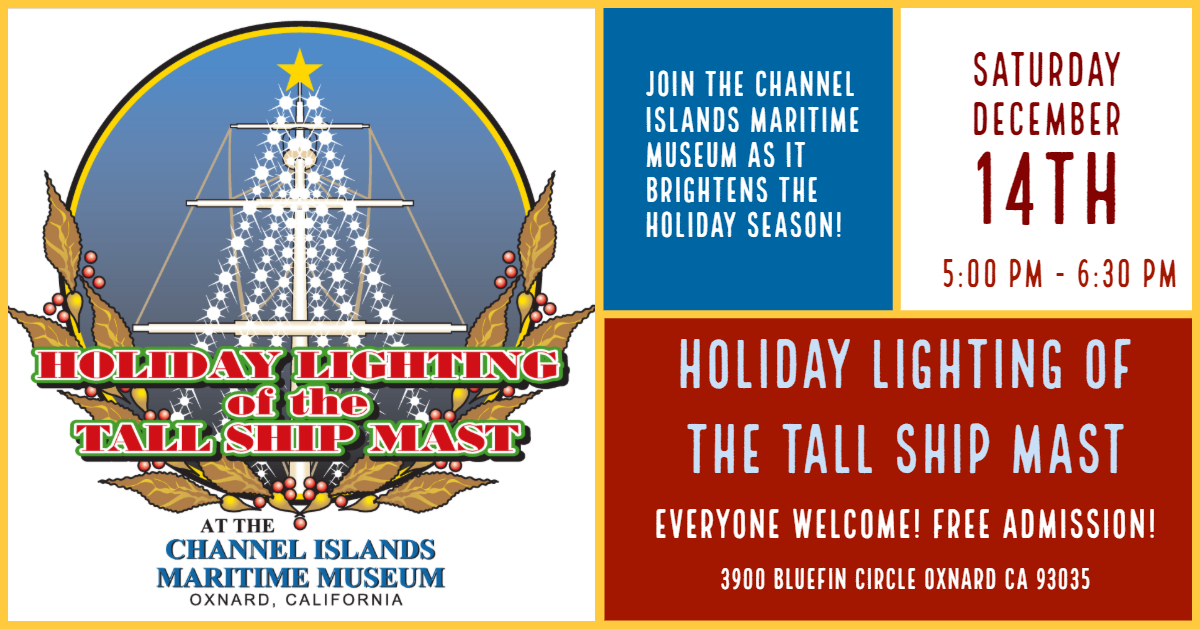 The Channel Islands Maritime Museum will present their second annual "Holiday Lighting of the Tallship Mast" on Saturday December 14th from 5:00 to 7:00 PM. The "CocoKnots" will perform live music with a tropical flair along with public sing-alongs to holiday favorites. At 6:30 PM Santa Claus will arrive onboard an antique fire engine and flip the switch to light up the iconic Tallship Mast in front of the Maritime Museum. Following the Lighting Ceremony, Santa will be on hand to meet and greet children in his special nautical sleigh. The non-profit Maritime Museum is located at 3900 Bluefin Circle in Oxnard's Channel Islands Harbor. cimmvc.org. This is a FREE Community Family Event.

The 54th Annual Channel Islands Harbor Parade of Lights follows at 7 PM and can be viewed free on the water side of the Maritime Museum or enjoy inside seating (including dinner, sweets, and holiday cheer!) for $25 per person. For more information contact 805-207-9579.
Related Events
Comments
comments