Meet the Artist – Nomi Wagner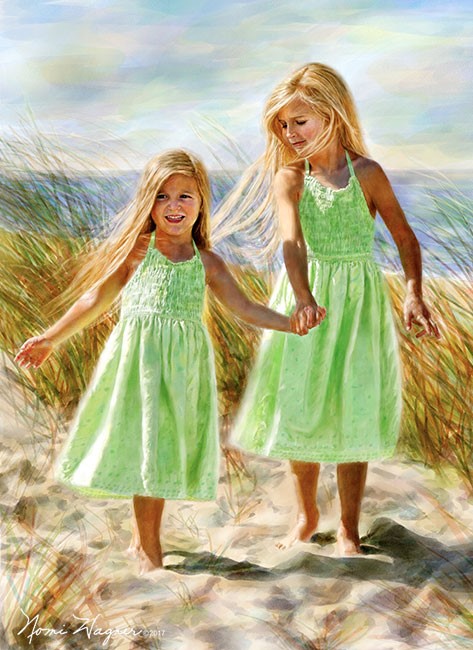 Using a unique medium that combines traditional watercolor painting with fine art digital technology, artist Nomi Wagner of Mandalay Beach, Oxnard is a pioneer in the world of high tech art. Nomi specializes in portrait paintings of children, adults, families, and pets.
Nomi is deeply honored that her painting was chosen for the 2017 California Strawberry Festival poster. The painting depicts a romantic picnic of luscious Oxnard strawberries and wine on the dunes at Mandalay Beach, with Anacapa and Santa Cruz Islands in the background. Nomi wanted to show, "the joy of living here in our beautiful and bountiful Ventura County."
Nomi's portrait paintings will be on display in the Oxnard California Welcome Center, at The Collection, May 1-June 1. A "Meet the Artist" reception will be held Sunday, May 7, (time?), with a raffle and special offers for her commissioned portraits.
Comments
comments
Related Events