OCCA- The Kat Trio
Event Navigation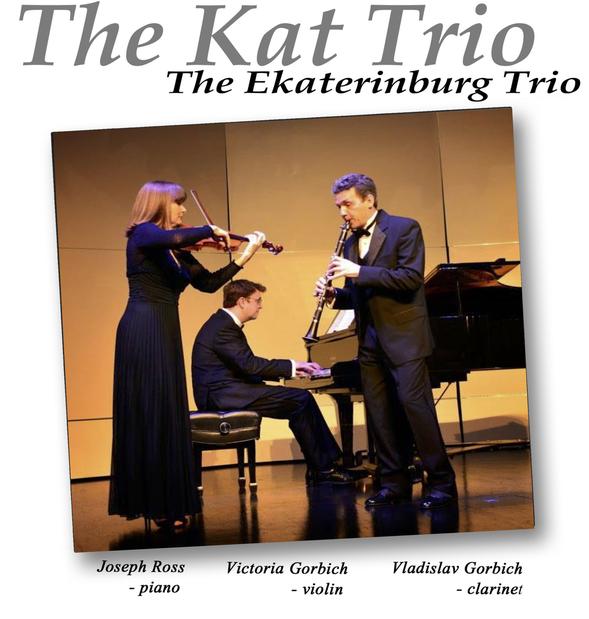 The violin-clarinet-piano ensemble from Ekaterinburg, Russia was formed in May 1998 in Ekaterinburg by three friends—Victoria Gorbich (violin), Vladislav Gorbich (clarinet) and
Vasil Galiulin (piano). They had just graduated from the Ural State Music Conservatory. Today "The Kat Trio" is Victoria, Vladislav and pianist Joseph Ross. Victoria and Vlad are doctoral graduates of Arizona State University. Joseph is a graduate of Lawrence University and the Franz Liszt Academy of Music in Budapest, Hungary. Their concerts showcase unique Russian arrangements and transpositions of timeless melodies and feature classical works, well-known inspirational songs, and even American pop standards, including Scott Joplin's rags.
Joyful is the word that audiences use to describe the Ekaterinburg Classical Trio's presentation of classical, inspirational,
and pop standards. The Kat Trio loves performing live and has played more than 600 concerts in nearly 15 years of touring. They did their first US tour in 2000. When not found in concert venues, college or high school auditoriums, or in class rooms doing Master Classes, the Trio is performing for Sunday services or presenting concerts in churches.
Comments
comments
Comments
comments
Related Events
Comments
comments