Phil Medina at Levity Live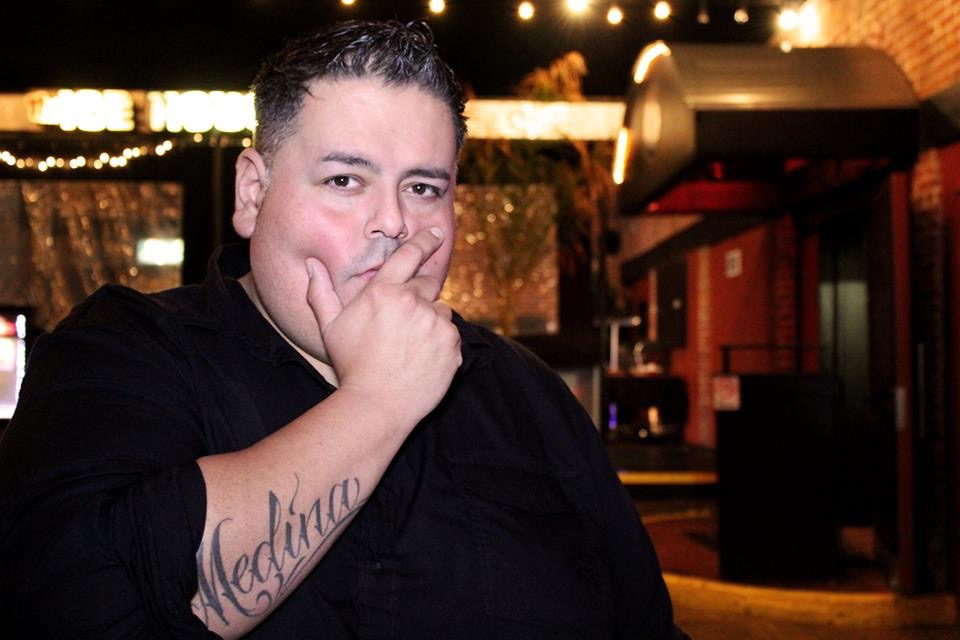 Phillip Medina was born and raised in the small community of Madera, CA. All throughout his school days Phillip was the class clown but never had any plans on taking his antics to the stage. In 2009 Phillip was asked to be a host of a Local comedy show where he hesitated but agreed. With in that year Phillip was doing LA comedy clubs such as the Ice House, theLaugh factory, and The Hollywood Improv to name a few. Phillip has also won several comedy competitions, including a 30 comedian battle royal at the Tachi Casino where Phillip was voted unanimously the winner!
In 2013 Philip teamed up with Richard Villa's Refried Comedy group since that time, Phil performs all around the country doing shows in Oregon, Washington, Arizona, Colorado, New York , New Jersey, Connecticut,Texas, New Mexico and Las Vegas. Including headlining several comedy clubs. For 4 consecutive years ,Phillip has had the pleasure of entertaining The United States military "I got to make my heroes laugh." In September of 2015 Phil started working with Lucha Xtreme at Fresno, CAbased sports entertainment television show. Phillip became the Television shows Ring announcer, but with in a few weeks the producers loved his stage presence and moved him from the ring announcer to the leadplay by play announcer and the on camera host of of the Tv show that currently airs in four different markets on the my network TV stations. Phil currently is the producer for all Refried Comedy Event in state of California!
Related Events
Comments
comments