Santa to the Sea Half Marathon & Finish Line Festival
Event Navigation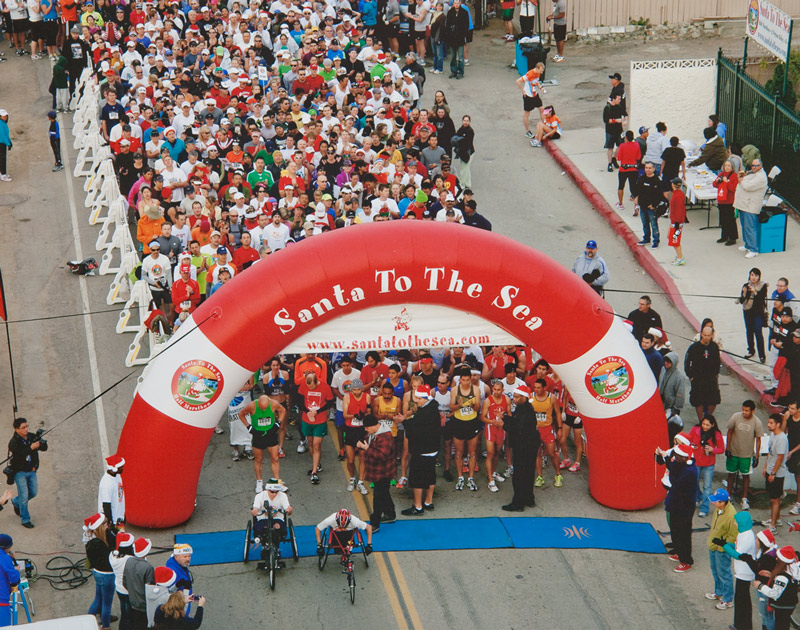 This flat and fast USATF cer­ti­fied race starts at 8 am. Our Half Marathon is great for vet­eran run­ners, as well as first-timers, and has for many, become one of their favorites.
This point to point course starts at the his­toric Santa Claus off of the 101 free­way, runs through Oxnard's famous straw­berry fields, then through down­town Oxnard and beau­ti­ful Plaza Park. Next will be his­toric Candy Cane Lane, where the homes are dec­o­rated for the hol­i­days. Finally, you're off to the Pacific Ocean, the beach, and fin­ish­ing at the Marine Empo­rium Land­ing in the Chan­nel Islands Harbor.
Each run­ner will receive a col­lec­table finisher's medal after cross­ing the Fin­ish Line.
Related Events
Comments
comments