The Missing Mogul or Where's Charlie?
Event Navigation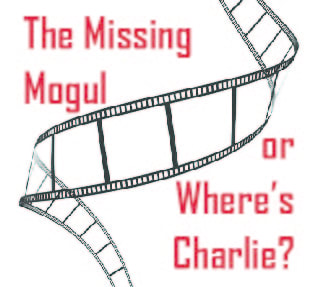 A solo performance about the inimitable Charles Bluhdorn, who admits he's pretty much the only movie mogul who has been practically forgotten, his memory swept under the carpet, an embarrassment to an embarrassment-proof industry. He owned Paramount Studios and made hits like Love Story and The Godfather, for God's sake. Energized by this disrespect, he is making this visit from the Great Beyond to give us a no-holds-barred tell-all expose of Hollywood in the 60s and 70s – the cocaine, the mafia, the money, the girls – warts and all.
Along with behind the scenes accounts of how his hits were made, he takes us back in time and treats us to a taste of what it was like to be in Hollywood during its very last Golden Age. He tells the story of his own stunning rise from a manufacturer of automobile bumpers to a wheeler dealer in international politics (he once "owned" the Dominican Republic), and how he became the last of the wildman film producers. Charlie fills us in on how the biggest deals are made and takes them on a tour of the shadowy world of California's super-lawyers during the middle 20th century.
This funny, touching one-man historical comedy will have you on the edge of your seat thinking, "This is the most interesting man I've never heard of!" John Medeiros, who starred as Zero Mostel in Zero Hour at ETC, brings Charlie to life.​ His telling of his story with a machine-gun tongue and wild wit will be an entertaining way to end your 2018 year.
Comments
comments